Quik Launches Cloud Messaging.
---
Work is evolving, so are we.
Quik is pleased to announce the launch of Text Messaging (SMS and MMS) for all of our CloudVoice Essential, Professional, and Enterprise customers. With this new feature, you'll be able to enhance your workflows to meet an ever-changing communications landscape.
With any new feature comes new legal requirements and regulations. To send messages, we require accounts to sign our brief and plain-language Acceptable Use Policy, which covers the terms of using our messaging services. Essentially, sending automated messages to anyone who has not explicitly opted-in to receive messages may result in fines of $500 per message. Please see our AUP here.
More features will be coming soon, and if you wish to enable Messaging or if you have any other requests, please let us know via support or support@quik.is.
As always, thank you for your continued business!
---
Texting is available to all of Quik's Essential, Professional and Enterprise customers. Setup is easy! Messages are sent and received via email, like our Internet Fax services or a standard voicemail message.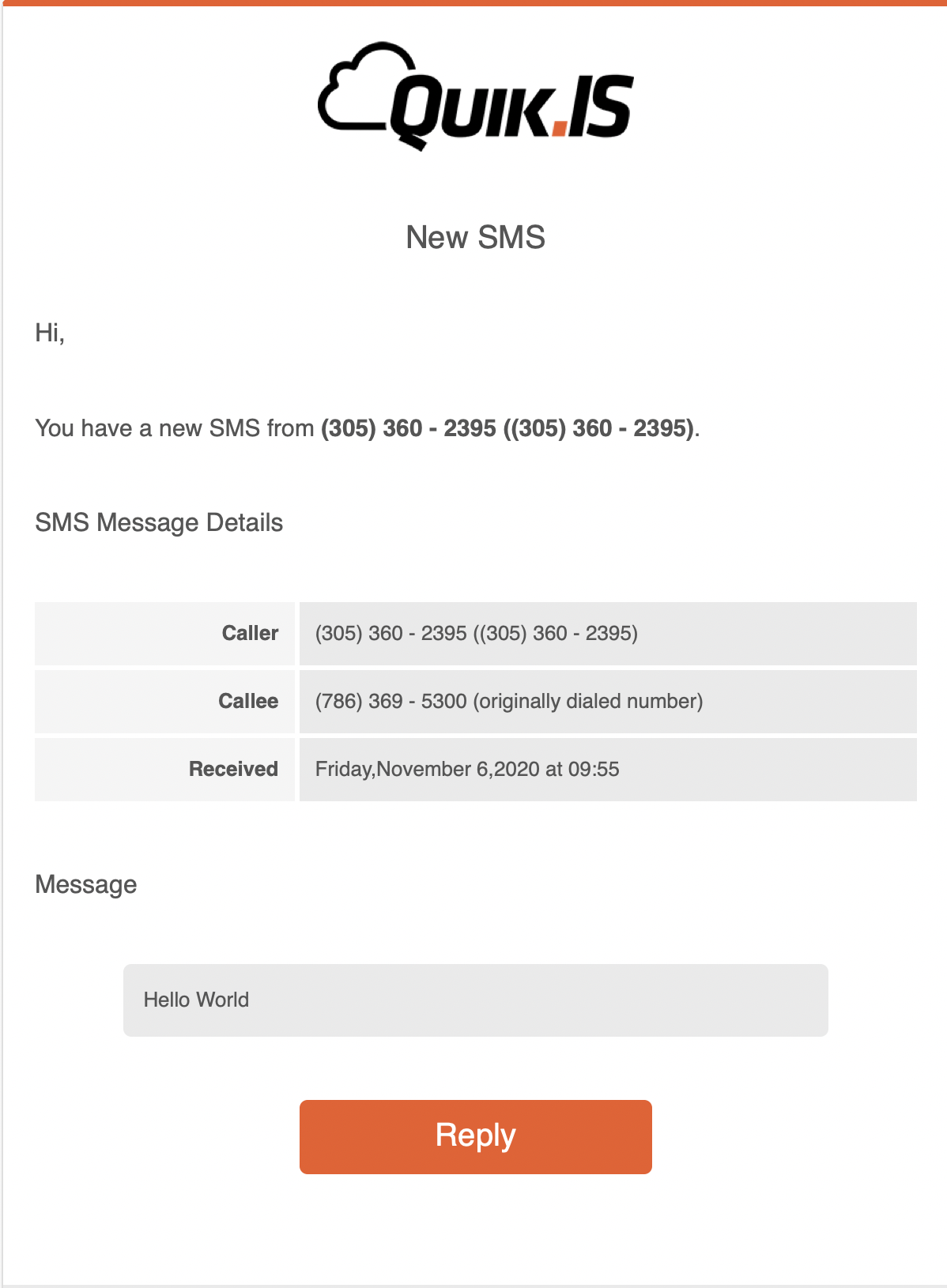 Replying to the text message is as easy as replying to an email. Just click the reply icon and it will pop up a new email window from which you can reply.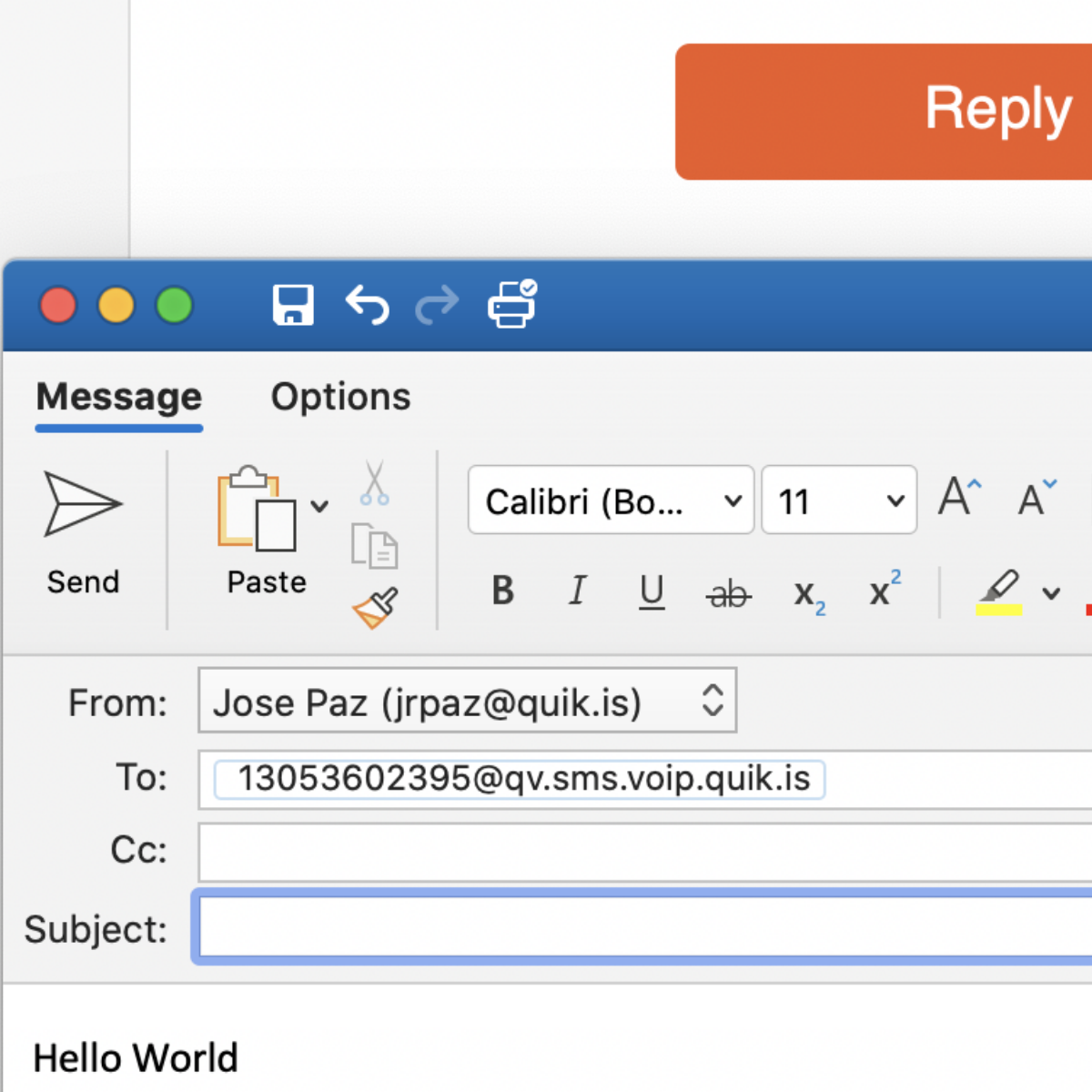 If you have any questions about Messaging, please feel free to reach out to our support team or at support@quik.is.
Thank you, Take care.